17 Mar

The Healing Power of Hugs: Santa Clarita Family Begins Foundation to Treat Son's Fatal Disorder

Posted at 20:07h

in

Media
Thirteen year old Sebastian, or Sebi, Velona believes in the power of hugs.  The eighth grader at Rio Norte Junior High School believes that a big, strong hug can heal any wound, cure any sadness and brighten any room.
"Anyone who knows him loves him and loves his hugs and actually feels the power in his hugs," said Teri Hughes Fox, Sebastian's mother.  "His big smile and his hugs keep us positive.  Everyone seems to love him and have a connection with him."
This positivity and belief in healing hugs is what is keeping the family strong as they face Sebastian's own health concerns.
Five years ago, Sebastian was diagnosed with Batten disease CLN8, a fatal and degenerative neurological disorder.
"It's a genetic disorder and the only way you are going to know is through DNA testing and looking at the genes themselves," Michael Fox, Sebastian's step-father, said.  "Quite frankly, a large population in the world suffers from this and they just don't know.  In fact, we didn't know until we underwent DNA testing."
Batten disease causes mobile impairment, cognitive impairment and blindness, which caused doctors to diagnosis Sebastian with epilepsy at 4 years old and Retinitis Pigmentosa at 6 years old.
"It was all these little diagnoses that we believed were connected and they were," Michael Fox said.
"It took years to diagnose," Teri Hughes Fox said.  "Just like other people with Battens, it takes years to diagnose or they are never diagnosed."
After Sebastian's diagnosis, the family began searching for treatments and stumbled across the Gray family, who pioneered a new gene therapy to help their two daughters with Batten disease CLN6 — another variation of the disease.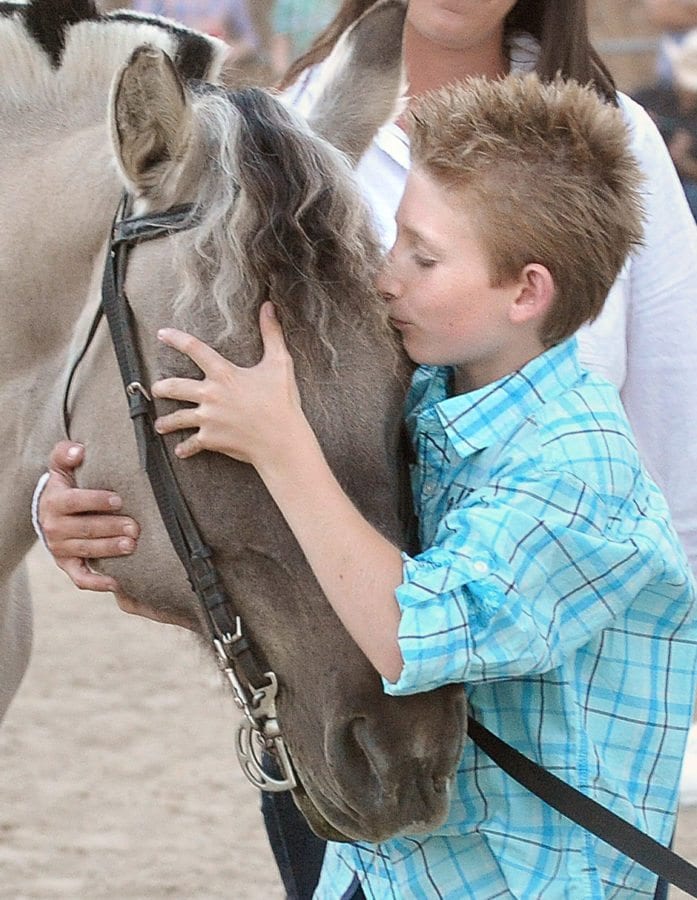 "They need to raise at least $3 million to treat their daughters," Teri Hughes Fox said.  "The doctors made a virus in the gene to replace the bad gene for their two girls… and now they're helping other kids with the CLN6 gene."
The treatment is specific for those with CLN6, but can be replicated for other forms of Batten disease, like CLN8.  The early success of the Gray family's trial has inspired the Fox family to start their own foundation and fundraise for gene replacement therapy to help Sebastian and other children suffering from CLN8.
However, in order to do so, the family needs to raise $3.5 million in one year.
"He will be the first one in the world to be treated with CLN8 with the gene, but we have to raise the money for it," Teri Hughes Fox said.  "If we wait, it will be too late and they won't be able to treat him.  Basically, we are in the fight against time."
The large fundraising task promoted the family to begin the Sebastian Velona Foundation to help those with CLN8 and to start their fundraising campaign called "Healing Hugs 4 Sebi."
"By raising $3 million we will be able to help other families with CLN8," Teri Hughes Fox said.  "Our goal is to grow our foundation.  We're not just raising money to help Sebi, we're doing this to help everyone with CLN8.  Then after that, also gene therapy to help other gene disorders which really is a huge part."
For Michael Fox and Teri Hughes Fox, being on the other side of fundraising and charity work is difficult – the side where one is in need, not where one is helping.
The couple devoted a large part of their time and effort to charitable causes like Carousel Ranch, the Child and Family Center and the Paul Hughes Family Foundation, Teri Hughes Fox's father's foundation.
"We donated a huge part of our lives to charity and helping others, never thinking that we would need help," Michael Fox said.  "Now that we need help, we don't really know how to ask for it."
The couple is navigating the ways to fundraise and is partnering with anyone in the community who wants to help.  They also are launching a #HealingHugs campaign on social media to support Sebastian's and his love of hugs through social media posts and a HealingHugs video.
"This is his campaign, this was his idea, this is heart, this is his healing hugs and he really believes he can do it," Teri Hughes Fox.  "This is Sebi's campaign that he didn't know would be his campaign to save his life."
As the family continues to fundraise for the gene replacement therapy, they are continuing to remain strong as a family and share in the biggest hugs.
"It's devastating what's going on with him, but he says, 'It's OK, we'll raise this money and it will make me better,'" Teri Hughes Fox said.  "It makes you smile and want to fight harder for him."
You can view the article on The Signal by Clicking Here